Factors Affecting Collectability of Unsecured Debt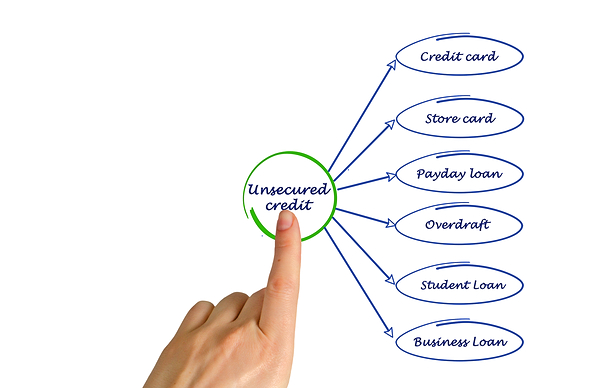 Perhaps unsurprisingly, unsecured debt can be much more difficult to collect that secured debt. This does not mean that you should write any past-due uncollected receivables off as a loss, however. Customers and clients do care about their credit ratings, and there are ways to work with reticent debtors to induce them to pay, even if the terms of payment are not exactly what you were hoping for. Here are a few factors that have an impact on the collectability of unsecured debt.
How Long the Debt has Existed
Generally speaking, the older the debt is, the harder it is to collect. In certain cases, a debt may actually become uncollectable due to the running of the statute of limitations, which means that you can no longer file suit in order to obtain a judgment against the debtor.
Whether You Have Documentation Establishing the Validity of the Debt
If you have documentation establishing the validity of the debt, it can make it much easier to collect. Examples of documents that can establish a debt include the following;
Bounced checks
Purchase orders
Signed contracts
Credit applications
Open invoices
Account statements
Personal guarantees
Whether Your Customer is Still in Business
If you are dealing with a business-to-business debt, whether your customer is still in business can have a major impact on the collectability of the debt. Importantly, even if they are out of business, the debt still may be collectible. A good place to determine whether your customer is still in business in with the Secretary of State's office in the state in which the business entity was formed. Check to see whether the business with which you were dealing is still active and in good standing.
Whether Your Customer is Involved in Litigation or has Filed for Bankruptcy
If your customer owes other companies money or has filed for bankruptcy, it makes it much harder to collect on a debt. The fact that your customer is being sued by another creditor while also owing you money is likely a sign of serious financial problems, and bankruptcy may be around the corner. When a party has filed for bankruptcy, all collection activity must cease, and it is possible that the debt you are owed will be discharged when the bankruptcy is complete.
Call Today for More Information
If you are trying to collect an unsecured or secured debt and are having difficulty doing so, you should call CMCS as soon as possible. We have been working with businesses in various industries since 1984 and are an ethical and effective debt collection agency. To learn more about our services, call us today at 800-223-6259.