9 Documents to Help Ease the Pain of Collections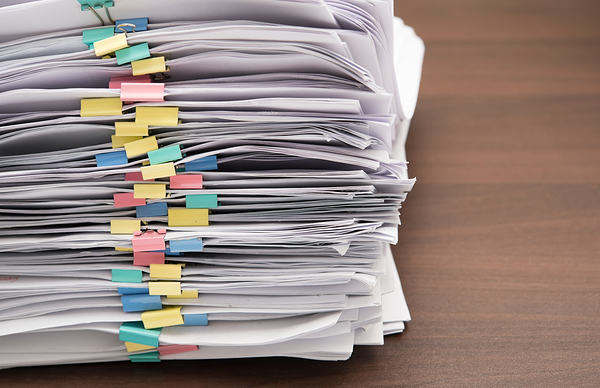 If you are having trouble collecting a business debt and are sending the account to collections, you should make sure to provide the collector with all of the relevant documentation regarding the debt. This will make the collections process much more efficient, meaning that you will get your money sooner than you would had you not provided the documentation. Here are 9 types of documentation that you should provide to the debt collection company you choose when sending over an account:
All correspondence with the client, including emails, letters, notes about phone conversations.
The contact between you and the customer or client
Any credit applications that were submitted
Invoice or account statements
Your debtor's corporate certificate or articles of incorporation
Any receipts or proof of delivery
Copies of any returned checks
A personal guarantee document
A copy of your customer or client's credit report
Of course, it is not necessary to provide original documents – copies will be sufficient. In addition to the above documentation, make sure to provide the collection agency with all contact information you have for your customer or client, including phone numbers, addresses, P.O. boxes, and email addresses.
How will this Help the Collection Agency?
Providing the appropriate documentation to the collection agency can help make the collection process more efficient in a number of ways. First of all, it makes it much easier to track down your client or customer and verify that it is in fact that party that owes you money. Furthermore, if they dispute the debt and request verification, having the appropriate documentation will make the process go much more quickly than it would if the documentation needs to tracked down.
If your goal is getting your money as quickly as possible, providing your collection agency with as much documentation as possible is the way to make that happen. At CMCS, we are committed to efficiency and work closely with our clients, so we will let you know if we need additional documentation to collect a debt as soon as possible.
Call Today for More Information
If your business is having trouble collecting on debts, CMCS can be of assistance. Since 1984, we have  been helping companies in various industries manage their accounts receivable portfolios and are committed to using effective and ethical debt recovery techniques to ensure our clients get the money they are owned. For more information about our services, call our office today at 800-826-5256.